Teletherapy for Children with Autism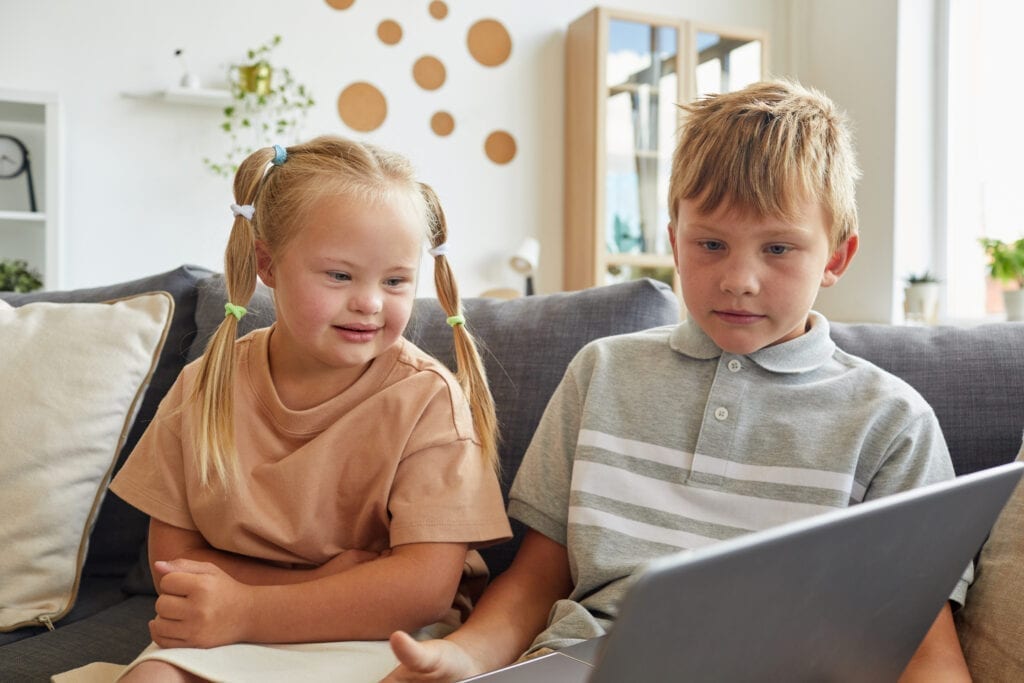 Virtual therapy can have many benefits for children with Autism. As long as the child enjoys being on the computer and has the ability to focus for 15 minutes, virtual therapy can be an alternative to in-person therapy. Virtual therapy is a great option to help children with Autism practice new skills in a safe and exciting environment.
Teletherapy has many benefits for children with Autism, including:
1. It can be more exciting
For many children, classroom settings can lead to boredom or lack of motivation. This may be because of overstimulation or because of a limited number of reinforcers. Virtual therapy offers a variety of reinforcing activities that can create more motivation for a child to work towards their goals.
2. It offers more direct one-on-one assistance
While it may not seem like it, virtual therapy can be more intimate than in-person therapy. Virtual therapy happens inside the home, allowing therapists to work with caregivers and teachers more directly. Therapists can see inside the home or classroom and witness how the child behaves in their natural environment. This allows them to provide individualized tips to the teachers and caregivers.
3. Group options are available
Virtual therapy is also a great way for children to practice their social skills as well. Some children become overwhelmed in in-person group settings. Other children with pragmatic delays prefer to be around students with the same functional level as them. Practicing social skills at a distance allows the child to get more comfortable before integrating their skills into everyday life.
4. There are more activities
While in-person therapy has the benefit of being face-to-face, the number of activities offered can be limiting. Therapists have a wealth of activities they can offer virtually. They also have access to any activities the child has in their home or classroom. Many children can benefit from both in-person and virtual sessions.
5. It's more flexible
Finally, virtual therapy sessions are more flexible. Committing to in-person therapy sessions can be stressful for children with Autism or parents with busy schedules. Offering teletherapy can make it easier for children to attend. Teletherapy sessions can even be better for children who struggle with communication and social interaction.
While every autism diagnosis can be different, some behaviors are common for all children diagnosed with Autism. These common variables include communication problems, social interaction problems, and repetitive thoughts, interests, or physical behaviors. Therapy can assist children in managing these problems. If a child is bored or overwhelmed by in-person therapy, teletherapy may be the perfect solution for them. Teletherapy allows a child to receive all the benefits of in-person therapy while being in a more comfortable space and offering a flexible schedule.
Learn how occupational and speech teletherapy can help your school or family. Contact us for a demo or to schedule your first session!