Frequently Asked Questions
Learn more on teletherapy and how we can help.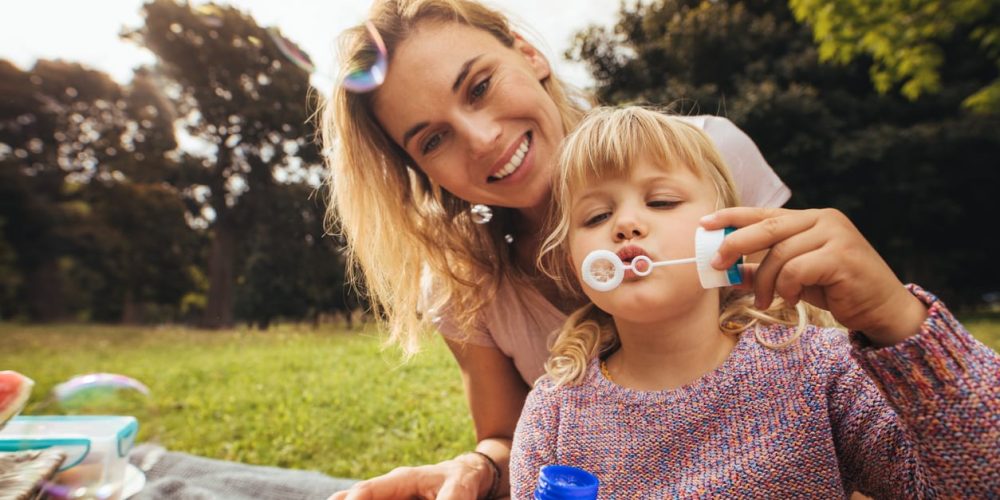 Teletherapy, also known as virtual therapy or online therapy, is a contemporary approach to delivering therapeutic services to individuals, including children. It encompasses various therapeutic options designed to support physical, emotional, and mental well-being. This includes speech therapy, occupational therapy, physical therapy, and mental health counseling services, all of which can be accessed online through video sessions. 
One of the key advantages of teletherapy is its accessibility and convenience. Children can receive therapy in the comfort of their own environment, making it a practical choice for busy families. Additionally, these services are available both in school settings as part of Individualized Education Programs (IEPs) and to families who prefer private pay options.
Research and experience have demonstrated the effectiveness of teletherapy for children, with many showing improvements in speech and language skills, fine and gross motor skills, and emotional well-being. Whether you're considering teletherapy for your child through school-based services or privately, it provides a flexible and effective way to address their specific needs, all within the realm of virtual therapy for kids.
Is teletherapy effective?
Teletherapy has been advocated by the US Department of Health and Human Resources and Services Administration (HRSA), American Speech-Language-Hearing Association (ASHA), American Occupational Therapy Association (AOTA), and the Mayo Clinic and has been endorsed by the American Psychological Association, The National Association of Social Workers, The American Counseling Association, HRSA, and more. Several studies have justified the use of teletherapy. Additionally, there is a shortage of qualified professionals nationwide. Teletherapy allows for quality therapy services without constraints such as time, schedule, or travel.
Who is a candidate for Teletherapy?
While almost anyone can be a candidate for teletherapy, Connect Teletherapy specifically works with children 3-21 years old. We recommend your child or student is able to attend to a computer activity for at least 15 minutes in order to ensure attention to online activities.
Can my child access these services in schools through an IEP?
Yes, schools often offer these services as part of Individualized Education Programs (IEPs) to support students with special needs. This means that children who qualify for IEP services can receive therapy at school, enhancing their overall educational experience.
Can we access these therapy services privately for our child?
Absolutely. Families who prefer or require private therapy options can access these services for their children through virtual therapy for kids. This provides flexibility and convenience, allowing parents to choose qualified therapists and counselors for their children's specific needs.
What do I need to get started?
To get started, clients must have access to a computer and internet. We also recommend headphones if the background setting may be noisy. We do not recommend use of cell phones due to positioning and posture needed for a successful learning environment.
To get started, reach out to us to schedule your first call or demo.
Decide if services are implemented from an IEP or a full evaluation or screening will be performed to determine services (goals and number of sessions per week).
Connect with your therapist and agree on times/days of therapy sessions.
Receive your child/students individual login/dashboard to access schedule, sessions, resources, and notes.
Click "Start Session" and we take it from there.
If we are not implementing a related service of an IEP, we recommend 30 minute sessions. The number of sessions is up to the family to decide sessions can be multiple times per week, weekly, or monthly for maintenance.
How do you implement online therapy sessions?
Implementing effective online therapy sessions for children involves several key strategies to ensure a successful and engaging experience. Here's an SEO-friendly response that touches on building rapport, using a child's interests, resources and learning apps, mindfulness, and promoting independence during sessions:
1. **Building Rapport:** Establishing a strong therapist-child rapport is vital in online therapy. Our therapists create a warm and welcoming environment to help children feel at ease. We encourage open communication, active listening, and a supportive approach to build trust and a positive connection.
2. **Child's Interests:** We understand that children are more engaged when their interests are integrated into therapy sessions. Our therapists take the time to learn about a child's hobbies, preferences, and strengths. By incorporating these interests into the sessions, we can create a motivating and enjoyable learning experience.
3. **Resources and Learning Apps:** Utilizing a variety of resources and learning apps is essential for a comprehensive therapy experience. We offer a range of digital tools and resources that align with a child's specific therapy goals. These resources enhance learning and make sessions interactive and engaging.
4. **Mindfulness:** Mindfulness techniques are incorporated into our sessions to help children manage stress, build emotional resilience, and stay focused. Our therapists guide children through mindfulness exercises to promote emotional well-being, concentration, and self-regulation.
5. **Promoting Independence:** Empowering children to take an active role in their therapy is a key focus. We encourage independence by providing opportunities for self-expression and problem-solving. This fosters confidence and autonomy in their therapy journey.
At our online therapy center, we believe that combining these elements creates a holistic and effective approach to therapy. By building rapport, aligning with the child's interests, utilizing resources and learning apps, incorporating mindfulness, and promoting independence, we ensure that each session is both beneficial and enjoyable for your child's development.