Teach Your Child Organizational Skills [Beginner's Guide]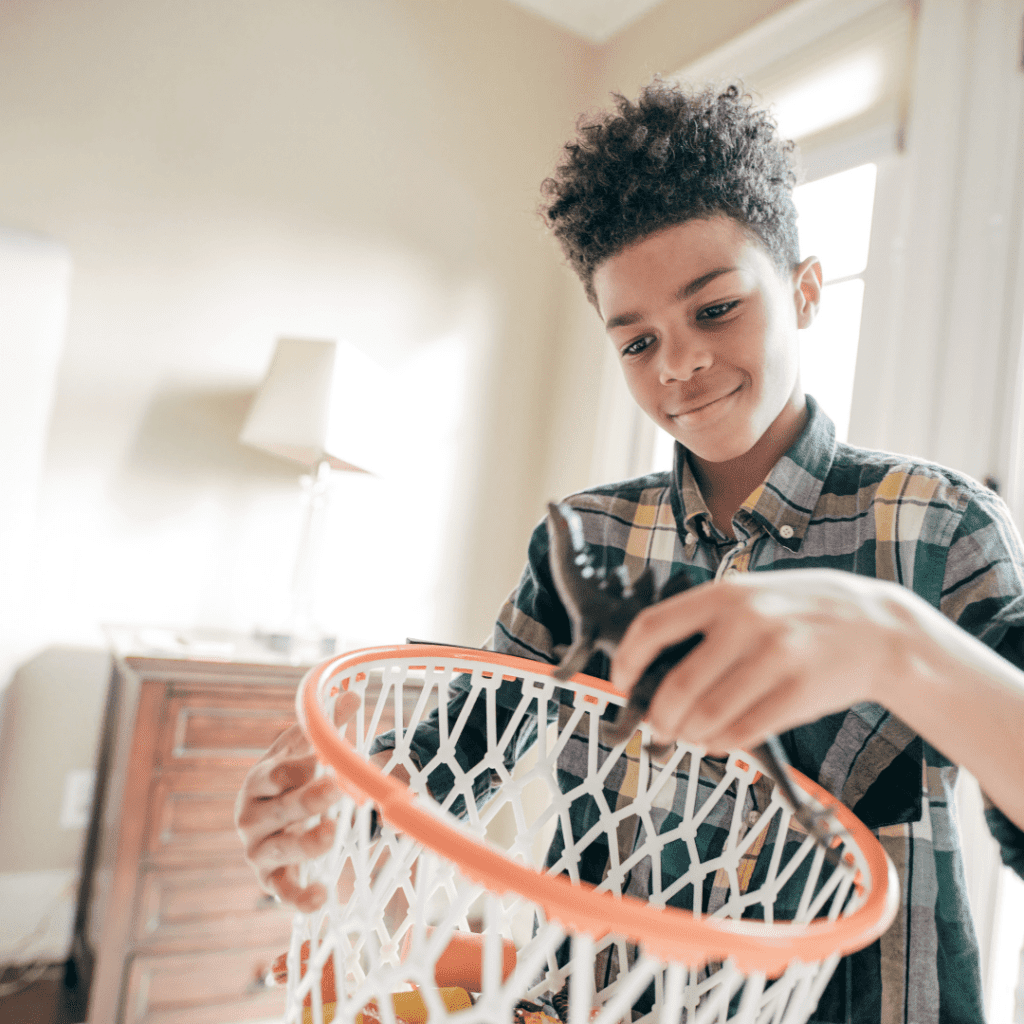 Are you a dedicated parent who wants to see their child succeed? Of course you are! Watching your child struggle with their daily tasks and feeling like you are at a loss on how to help is difficult. Parenting is hard but it shouldn't be so difficult to where you feel helpless when it comes to your own child.
If your child or teenager is struggling with the organizational skills, Connect Therapy is the solution you've been looking for! From their household chores to intense school lessons, this virtual occupational therapy resource will provide you with peace of mind. We can teach your child the emotional tools they need to translate this newfound mental strength into the physical world.
Let's take a deep dive into all the information you need to know about executive functioning skills to best support your child!
The Top 5 Executive Functioning Skills
Many people are not extremely familiar when it comes to the true definition of executive functioning skills. These are those skills your child possesses regarding the organization of their daily tasks, thoughts, ideas, or belongings. Early on in their childhood, you will most likely be able to see if your child struggles in any of these areas due to the way they respond to doing everyday tasks. Below are 5 important executive functioning skills our teletherapy services can provide for your young children and teenagers alike.
Planning
This involves the ability of your child to plan for future events whether these be in the short term or the long term. We will help them learn how to formulate a necessary plan of action and produce the cognitive development that allows them to rank various parts of their plan according to the level of importance in this sequence of daily tasks.
Organization
Organizational skills are a big piece of this development puzzle. All the other motor skills your child develops will center around their ability to organize in their mind what actions they're taking in the physical world.
Problem Solving
Your child will gain the ability to think quickly and clearly whenever new situations arise within their life which require an adjustment to be made. Having the empathetical skills necessary to understand other perspectives is a big part of this as well.
Self-monitoring
Self-awareness is an extremely important skill to have especially as an adult in the professional world. Allowing your child to develop the ability to monitor their own performance in various situations throughout their elementary and teenager years will set them up for more professional success once they become an adult.
Working Memory
Creating a strong working memory at a young age is something your child can continuously carry with them throughout the rest of their life. When they are able to retain important information upfront, they will be able to successfully implement that knowledge into later actions that are a priority to their life.
At Connect Teletherapy, we have evolved with the digital age to create a space where your child can feel comfortable becoming the best version of themselves.
The Best Tips for Developing Organizational Skills: Elementary
Being a new parent comes with many challenges that require your full attention and effort. These early years may also be difficult for your child because they are just starting to learn how to get the most out of their education. Allow us to share with you 3 tips about developing your child's organizational skills that will get you started!
Help With Homework Organization
Right before your child starts their homework, ensure they've numbered their assignments in the order of importance. This can help them complete all their tasks on time.
Formulate Usable Checklists
Checklists are a great way to have a physical representation of all the tasks and commitments you need to complete. This list can be just for homework or household chores as well.
There is a Time and Place for Studying
Creating a designated study space and time for your child will allow them to develop a consistent routine they can stick to every day. They know exactly where they need to be and what time they need to be there in order to get their work done in a timely manner.
Implementing these simple solutions will make a world of difference in your child's life!
The Best Tips for Developing Organizational Skills: Teenagers
Teenagers can be slightly different given they have a few more years of life experience under their belt compared to your elementary-age child. We have a different list of 3 tips for developing your teenager's organizational skills you will find very useful if you're stuck on what to try next!
Use Visual Aids with White Board Calendars
A white board calendar could be your child's best friend! When they're in high school, they are going to have many more social and educational events to attend than they did as a child. This will help them feel less overwhelmed with the amount of responsibilities they have from month to month.
A Planner Holds Written Reminders
A nice, working planner provides your teenager with an effective tool they can have with them at all times. This is similar to a whiteboard calendar given they can keep track of their short-term and long-term events as they come to pass.
They Have a Smartphone, Utilize It
The digital age is upon us, so your teenager most likely has their own smartphone. We completely understand that you want to be able to reach them when they're not at home. Fortunately, there are plenty of scheduling apps they can take advantage of that will send them reminders when important events are right around the corner!
Every teenager is completely different and their own person at this point in their life. Make sure you're paying attention to all the signs and helping them implement tools that are tailored to their individual needs!
Enter Connect Teletherapy: The Solution
The tips above are a great starting place for you to see and implement small solutions that will really help your child feel more confident in their abilities.
Don't just stop there!
Teletherapy is an extremely accessible resource that allows your child to develop these learning skills through modern telecommunication avenues. What better atmosphere for your child to develop than in the comfort of their own home?
This form of virtual occupational therapy provides convenience for YOU!
Connect Teletherapy is the online resource you've been looking for. We want to help your child transform into the shining star you've always seen them to be. Schedule a FREE consultation with us today!