Tips for Maintaining Social Skills over the Summer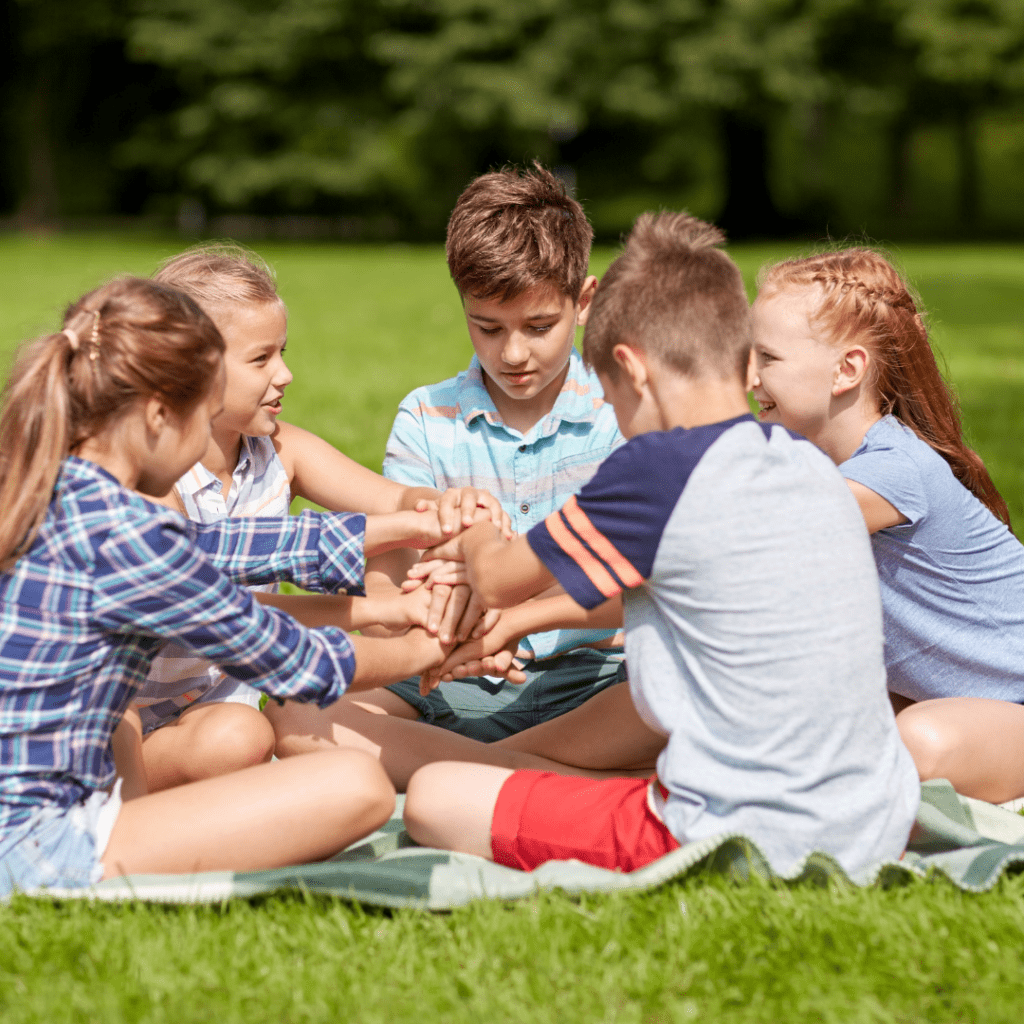 Many children have been limited in social interactions over the last 14 months. If your child has delays in their pragmatic skills, this may have affected them more than others. With school out for the summer, it's important to maintain their social skills. Here are five tips for maintaining social skills over the summer break.
1. Enroll in Summer Activities
The easiest way to keep up with your child's social skills is to schedule summer activities that involve interacting with other kids. Activities, such as going to the swimming pool, attending a daily summer camp, or joining a sports team, are great ways to give your child a chance to practice talking to others.
2. Have Unstructured Playtime
While it's tempting to schedule every moment of your children's summer vacation, it's also important to let them have unstructured playtime. Especially if you have two or more children, they can play independently and practice interacting with each other. They may fight and argue, but as long as no one's getting hurt, this is okay. If your child is an only child, you can schedule play dates with their close friends or take them to the park.
3. Practice Role Playing
Role-playing is a great way to get your child to practice social skills. You can play out real scenarios with your kids using their dolls or action figures. If your child doesn't enjoy playing with dolls or action figures, you can go fully old-school and play house, classroom, or grocery shopping. Another great role playing tool is using some of the social interaction games on Every Day Speech.
4. Teach Them
Some children don't do well with unregulated practice, meaning you have to teach them yourself. Kids with ADHD and autism can have trouble reading social cues or reacting to boundaries. Maintaining social skills over the summer can be done by practicing scripts for social interactions, modeling healthy social skills, and utilizing teaching moments.
5. Understand your Child's Needs
Finally, it's important to understand the child's needs. For example, if they have trouble meeting friends, it would be important to work on friendship interactions. If they are a shy child, enrolling them in a summer camp with a large group of people may not be beneficial for them. If your child has weak social skills, they may be best paired up with a child with better social skills and lots of patience.
When working on your child, it's important to avoid intervening when unnecessary. It can be hard to watch your child struggle, but preventing them from conflict will not help them further develop their social skills.
In conjunction with at-home techniques, you can work with a speech therapist. A speech therapist can help your child further develop their social skills in a safe setting with experienced instructors. Even if you live remotely, organizations like Connect Teletherapy help give access to quality therapy regardless of your location. Contact us for more information for your child or school.