Tips to Help your Child's Speech and Language Skills over the Holiday Break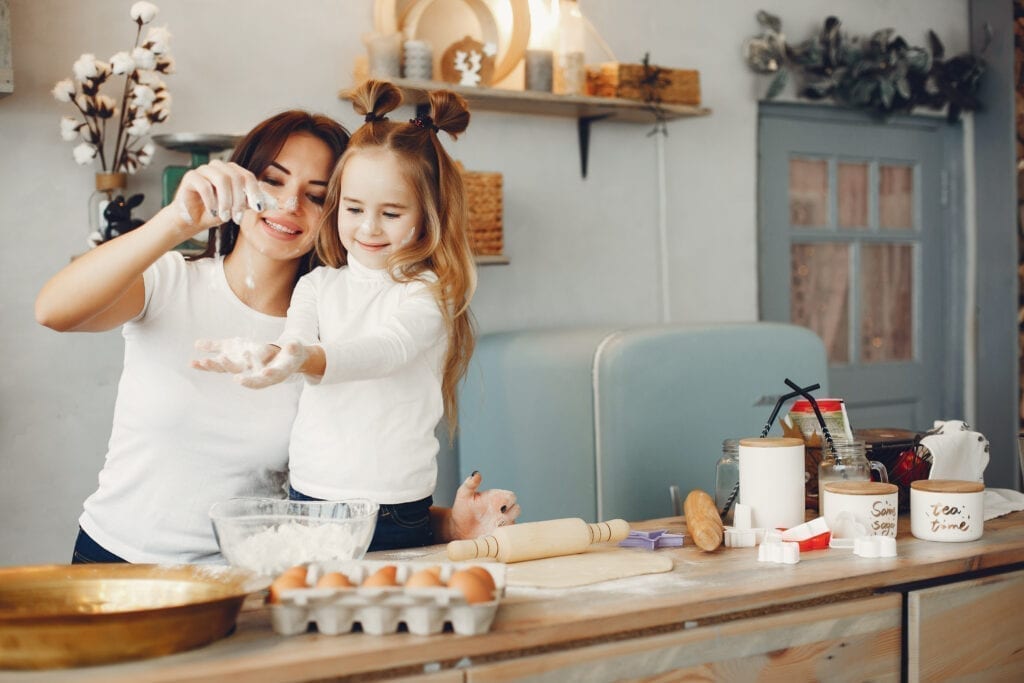 During the school semester, your child gets plenty of support with their speech and language skills. However, once the winter break starts, consistent practice can lessen. Especially for students who have trouble with their speech and language skills, it's important to continue practicing these skills even when they do not have speech therapy sessions. Practicing speech and language skills during the holiday break can be easy and fun for the entire family. Here are four fun ways to help your child's speech and language skills over the winter vacation.
4 Ways to HELP Your Child's Speech and Language Skills Over the Holiday Break
1. Bake together
Not only can baking help your child practice their fine motor skills, but it can also help your child practice reading and following directions. For the recipe to be successful, your child must pay attention to detail and to the order of the steps. When baking with your child, it's important to let them make mistakes in the process, so they learn why they must follow directions in the sequence they're given. The best part about this practice is that there is something sweet to eat once the recipe is complete!
2. Let them help you decorate
Between Thanksgiving, Christmas, Hanukkah, and New Year's, there are plenty of chances to put up and take down decorations. The decorating process requires plenty of communication, along with attention to detail. If you are an organized person, then the decorating process can include following a sequence of instructions, such as how to pack away the Christmas decorations or follow the directions to put up an artificial tree. This is a great opportunity to practice your child's speech and language skills by getting them to participate and communicating simple instructions to them.
3. Bring back storytime
One of the best parts about the holidays is that there is a lot more time to spend with the family. Because of this extra time, it is the perfect opportunity for you to bring back storytime. Whether you choose to read to your child or have your child read to you, you can set aside a little time before bedtime to read a chapter or two from their favorite book. While you may think having your child read is the best way to improve their language skills, it is actually better for reading comprehension for you to read to your child. After you finish reading the chapter, you can spend time discussing what you read with them.
4. Engage your child in open-ended conversation
Finally, don't hesitate to engage your child in an open-ended conversation. Open-ended questions are questions that require more than one-word answers. Answers to open-ended questions can come in the form of lists, few sentences, or something even longer, such as a short explanation or story. Open-ended questions allow your child to insert feelings, attitude, and understanding of the question in their answer.
Holiday breaks are a time to spend with family, but it doesn't mean you can't work on speech and language skills simultaneously. In fact, the break is a great time for you to engage your child in open-ended conversation and help them with their reading comprehension skills by talking to them about books you have read together.
If you find that your child needs extra help with speech and language communication, then the holidays are a great time to get your child into therapy. Online therapies, such as Connect Teletherapy, offer flexible scheduling that you can work around the winter festivities.